In today's internet driven world, seniors and their parents expect a modern approach to managing your relationship with them. They willingly provide email addresses and mobile phone numbers and they reward you when you use them to make life easier!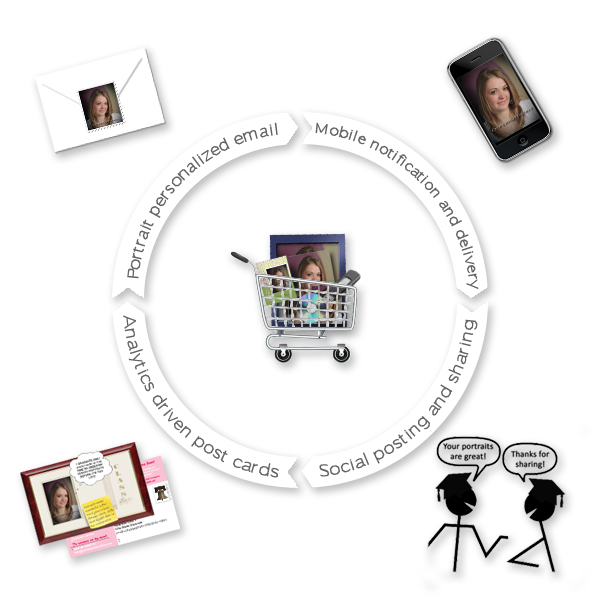 Mobile phones create new opportunities to engage with seniors. Using SMS to notify and link them to their online gallery has tremendous power. Delivering proofs and selected poses directly to those devices can help generate new revenue and drive viral activity.
Portrait personalized email messaging delivers high response rates without the expense of printing and mailing proofs.
Connecting with and delivering portraits to social media sites is a great reward for ordering and a useful tool to connect friends and family to your storefront.
Analytics drive automated production and delivery of QR code printed post cards only to customers who have not responded to email and text messaging.
Analytic technologies enable us to monitor and track customer activity so that personalized messages can be delivered through multiple channels
to the right customers at the right time.

The whole yearbook pose selection process is fraught with opportunities for mistakes. This system instructs seniors on required poses for each individual school. It also prevents selections when the deadline date has passed. To reduce the level of complication the system keeps track of selections and can generate reports by school and date range. It can also require payment when seniors change their minds about which pose they want to appear in the yearbook.